Exhibition and Public Humanities
I have a history going back 18 years of work in the public humanities. These range from exhibitions and screenings for Los Angeles Filmforum, an alternative film & video exhibition arts nonprofit which I was involved with for ten years, to my current position for which I formerly spearheaded MITH's Digital Dialogues speaker series for five years, as well as several conferences and special events. Below is only a partial list.
---
Lead Organizer, Bastard Film Encounter 2019, April 25-27, 2019 in Baltimore, MD.
---

Textual Embodiments (Society for Textual Scholarship 2017 Annual Conference)
---
Computer Science & the Humanities Then and Now: A Film Screening & Discussion with Andy van Dam, in conjunction with the National Endowment for the Humanities (NEH) and the University of Maryland Human-Computer Interaction Lab (HCIL)
---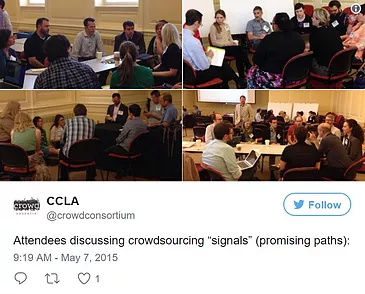 Engaging the Public: Best Practices for Crowdsourcing across the Disciplines (CrowdCon), MITH, in conjunction with Dartmouth College and the iSchool at University of Maryland
---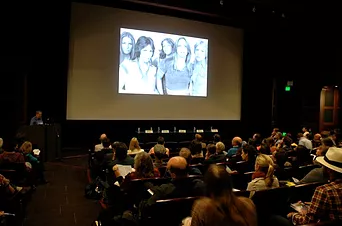 Alternative Projections Symposium, Los Angeles Filmforum, in conjunction with University of Southern California's Visions & Voices initiative
---
Infinite Animation: The Work of Adam Beckett, iotaCenter, in conjunction The Academy of Motion Picture Arts and Sciences' Science & Technology Council
---
The Orphan Film Symposium West, Los Angeles Filmforum, in conjunction with New York University
---
Los Angeles Filmforum screenings, coordinated all outreach/publicity between 2001 and 2009